I try to listen to you, so I made a new version that includes the changes you requested 😉
Mainly the ability to process more than one files in one single go, with the advantage that the resulting file can also be one single concatenated file.
Download DVDVob2MPG [Beta] here
Here's a list of changes:
Ability to process more than one files with a single click of the button
Ability to create one single MPG files from several VOB files (that come from the same source, so similar encoding etc.)
Now also works on MPG1 files, not just MPG2 (Video DVD) files
Added command line parameter "/1" to create one single mpg file
Improved command line parameters "/i:" and "/o:" to support multiple files
That's it, please provide feedback as much as possible so that I can release the final version.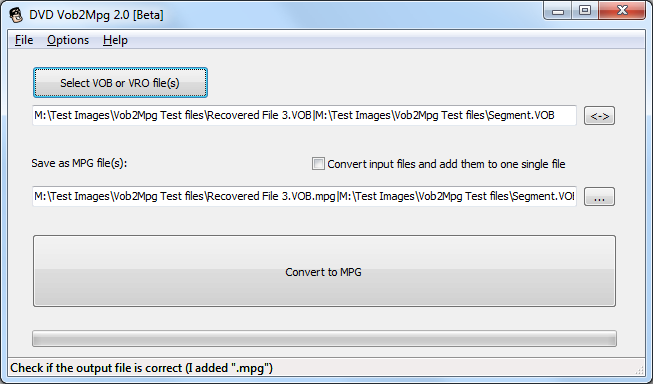 DVDVob2Mpg 2.0 Beta Screenshot